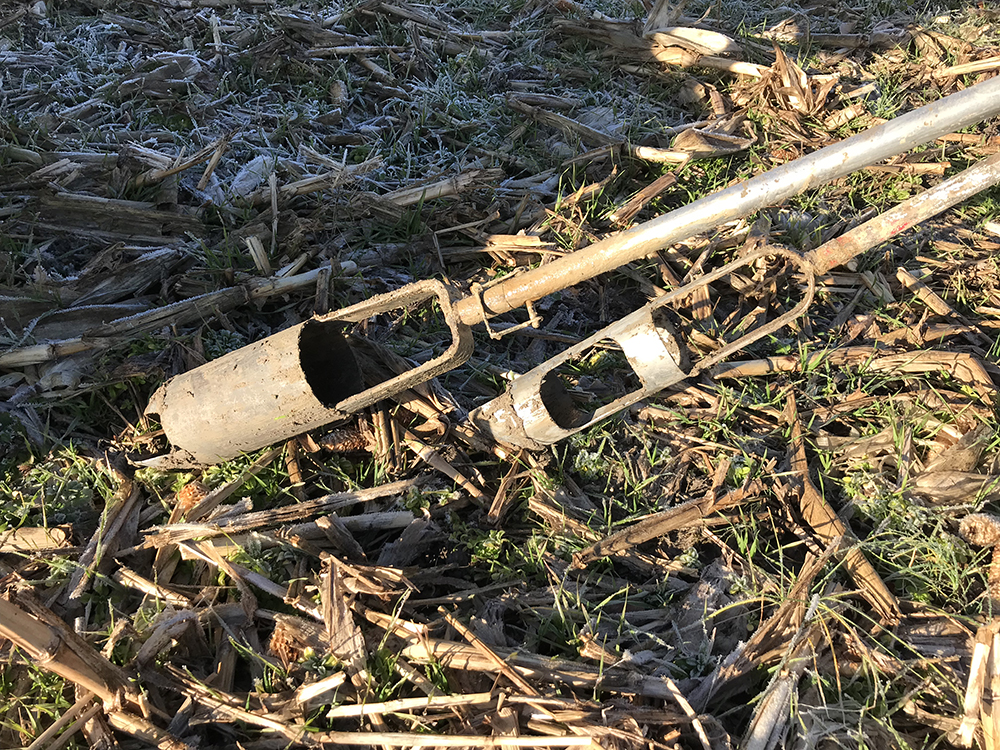 Environmental Drilling
Earth Data has constructed more than 3,000 monitoring and recovery wells in varied hydrogeologic terrains. Our team of skilled drillers routinely work alongside field scientists and engineers, anticipating unarticulated needs to construct highly efficient monitoring and recovery wells and shallow test wells. We have developed special tooling and equipment and possesses the specialized competence required to restore failing monitoring and recovery wells.
Earth Data owns and operates standard truck-mounted and all-terrain hollow-stem auger rigs and direct push (GeoProbe®) equipment. Earth Data's drillers are licensed in several Mid-Atlantic states and have met the training and certification requirements for Hazardous Waste Operations and Emergency Response as specified in 29 CFR 1910.120.
Borehole Geophysics
Earth Data's geophysical logging suite is designed to assist in conducting complex environmental and water-resources investigations. Our geophysical surveys characterize lithology and determine fracture location, borehole flow and fluid conditions. The geophysical logging system has a total depth capability up to 3,000 feet. With onsite access to a field computer, our team is equipped to deliver digital and printable assets. Additionally, Earth Data's logging equipment is housed in a rugged, 4-wheel drive truck to conduct geophysical surveys and borehole digital video surveys in wells, boreholes and mine openings throughout the Eastern United States. All field personnel are trained and certified as specified in Federal Regulation 29 CFR 1910.120.
Poly Electric (8/16/32/64 inch)

Single Point Resistivity

Gamma

3-arm Caliper

Acoustic Borehole Imaging (ABI)

Fluid Conductivity & Temperature

Propeller Flow Meter

Heat Pulse Flow Meter
Environmental Sampling
Environmental sampling and data collection is vital for putting scientific research in context. Earth Data applies several sampling methods to measure various environmental characteristics.
Data collected during sampling efforts must provide scientifically accurate information in a timely manner for clients to make swift and compliant decisions. Earth Data's reliability and consistency is crucial in all collection stages. From sampling program design—to selecting appropriate sample collection and handling methods, our established collection methodologies ensure our clients have access to reliable and accurate data.
Aquifer Testing
Understanding groundwater aquifer parameters (hydraulic conductivity, transmissivity and storativity for example) is vital for conducting water resource evaluations. Beneficial to both engineers and contractors, Earth Data will provide a solid understanding of the hydrogeology of a site through empirical testing. Earth data has extensive experience in all types of aquifer tests.
Straddle Packer Testing
Ensuring we cultivate a high level of efficiency and performance; Earth Data maintains an extensive inventory of packers and digital data collection devices. Packer systems can be configured for short-term testing, semi-permanent, or permanent installations. They can also be used to characterize discrete intervals within a well or borehole to determine the extent of groundwater contamination, fracture permeability, detect casing leaks, and other diagnostic procedures.
Down Hole Video Surveys
Earth Data's state-of-the art borehole video survey equipment (Aries BT 9700) features a 90-degree rotating lens with zoom and tilt feature to pinpoint borehole, casing and screen flaws. Borehole digital video surveys provide an excellent means to determine the exact depth and condition of water bearing openings in consolidated rock aquifers. These surveys are a valuable tool for examining the condition of well casing and screens after construction and before/after well redevelopment work. Earth Data conducts downhole digital video surveys and provides these assets (digital DVD format) immediately upon project completion. Regular customers include drillers, water companies, consulting firms, hydrogeologists, regulatory and research agencies, municipalities and industries.